Dennis Gabor (in Hungarian: Gábor Dénes) was born on 5 June 1900 as the first child of Bernát Günszberg (from 1902, Gábor) and Adél Jakobovits in Budapest. (There is a memorial tablet on his house at 25 Rippl-Rónai Street, the one-time Bulyovszky Street.)

His sketchbook was handed over with all due ceremony to Dr. Gábor Náray-Szabó, Director General of the Library of the Hungarian Academy of Sciences, by Janet Kitchen in the name of the family members. This sketchbook preserves the drawings of Dennis Gabor at the age of 8.

Since then these invaluable drawings can be seen at the Library of the Hungarian Academy of Sciences.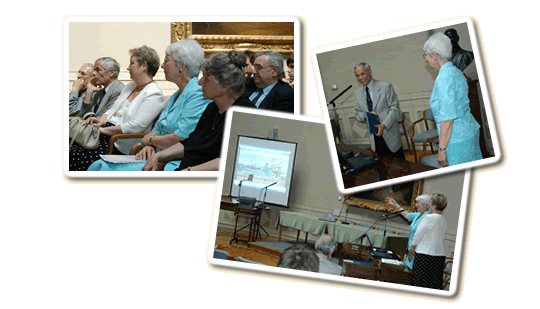 This sketchbook is much more than a drawing exercise book of an eight-year-old schoolboy.

These documents reflect the approach of an inventor observing and understanding the technical wonders of the world, soon before submitting his first patent.

In this sketchbook we see airplanes, steamships, engines along with the technological innovations of the future. Not only the machines are depicted, but also the men using them with expertise.